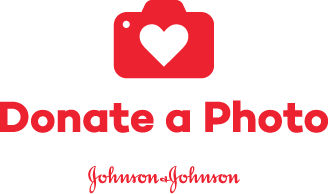 Everyone loves posting pictures of themselves, their friends and family all over social media. Have you ever wondered if your photos could do something more than get likes and shares on Facebook, Twitter, and Instagram? Thanks to Johnson & Johnson's Donate a Photo app, you can turn your pictures into dollars for a charity of your choice. How does this work? It's easy enough for anyone to participate. Go to the app store on your mobile device and search for the Donate a Photo app. Download the free app, and you're ready to start.
For each photo you donate, Johnson & Johnson will give $1 to Shoot for a Cure. Sharing your photo also raises awareness for your cause, and can inspire your friends and family to donate their own photos. Each donor can submit one photo per day during their charity's campaign, which lasts 90 days. Morning selfie? Tomorrow's sunset? Crazy cat photo? Any of these can be donated and turn into a dollar for Shoot for a Cure. More importantly, share your photo with your social media contacts, and they can also transform their photos into dollars for Shoot for a Cure!
Become a member of the 90 Day Champion Club today!